Alice Chance Colourburst
The return of large, symphonic repertoire to the stage calls for something special. In this first program of 2022, The Sydney Youth Orchestra celebrates the power and scale of the symphony orchestra with an ethereal, World Premiere work by Alice Chance, Colourburst.
The World Premiere of new commission Colourburst by Alice Chance will be an engaging voyage through an orchestral sound-scape.
Conducted by Aija Draguns, COLOURBURST promises to be a visceral experience in which a pulsating rhythmic thread is gradually teased out over the orchestra to create a kaleidoscope of sonic textures and colour. 
PROGRAM
Alice CHANCE Colourburst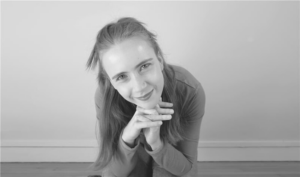 Alice Chance is a 
sought-after composer, conductor, arranger, and lyricist. Her works are performed in concert halls and cathedrals, as well as auditoriums, paddocks and showers all around Australia. 
A three
-time finalist in the APRA Art Music Awards for Vocal/Choral Work of the Year, Alice has worked with ensembles including Sydney Symphony Orchestra, Willoughby Symphony Orchestra, Sydney Children's Choir, Gondwana National Indigenous Children's Choir, Ensemble Offspring, The Song Company, and Moorambilla Voices. She is the vocal arranger and original music director of the award-winning musical FANGIRLS and was a member of Australia's national jury for Eurovision 2019.  
Alice is currently based in Paris doing a masters in Composition, researching humour in instrumental music, and studying with French composer Régis Campo. (École Normale de Musique de Paris, Université de Versailles Saint-Quentin). Alice also enjoys writing, running, and making YouTube videos about learning French.